Volvo S60: Power door mirrors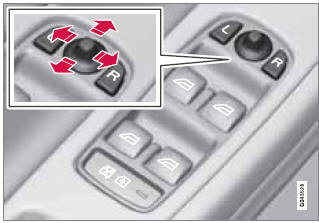 Door mirror controls
Adjusting
1. Press the L button for the left door mirror or the R button for the right door mirror. The light in the button comes on.
2. Adjust the position with the joystick in the center.
3. Press the L or R button again. The light should no longer be on.

WARNING
Objects seen in the mirrors may appear further away than they actually are.