Subaru Legacy: Overhead console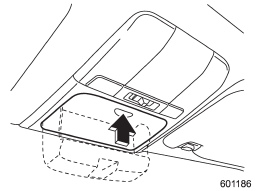 To open the console, push on the lid lightly and it will automatically open.
CAUTION
When your vehicle is parked in the sun or on a warm day, the inside of the overhead console heats up. Avoid storing plastic or other heatvulnerable or flammable articles such as a lighter in the overhead console.