BMW 5 Series: Changing wheels
Notes
The vehicle equipment does not include a spare tire.
When using run-flat tires or tire sealants, a tire does not need to be changed immediately in the event of pressure loss due to a flat tire.
The tools for changing wheels are available as accessories from your service center.
Jacking points for the vehicle jack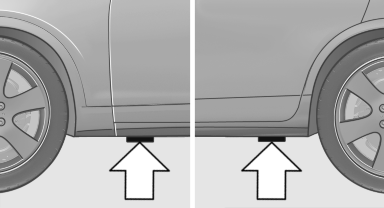 The jacking points for the vehicle jack are located in the positions shown.