Buick LaCrosse: Driver Efficiency Gauge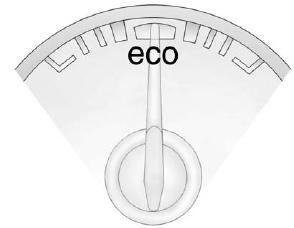 For eAssist vehicles, this gauge assists in driving efficiently and will vary based on driver input.
To maximize efficiency, keep the gauge pointed in the solid green zone in the center of the gauge.
The gauge moves to the left when braking and to the right when accelerating. When either is done aggressively, the vehicle is being driven less efficiently and the gauge will move further from the center.