Buick LaCrosse: Folding the Seatback
Either side of the seatback can be folded down for more cargo space.
Fold a seatback only when the vehicle is not moving.
Notice:
Folding a rear seat with the safety belts still fastened may cause damage to the seat or the safety belts. Always unbuckle the safety belts and return them to their normal stowed position before folding a rear seat.
To fold the seatback down: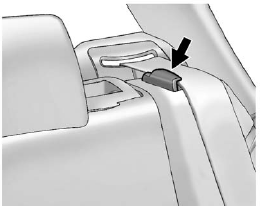 Rear Seat with Safety Belt Retainer Clip Shown
1. Before folding the seatback, make sure the safety belt is in the retainer clip (if equipped).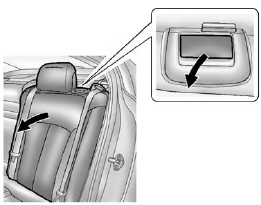 Rear Seat with Safety Belt Guide Loop Shown
2. Pull on the lever on the top of the seatback to unlock it.
A tab near the seatback lever raises when the seatback is unlocked.
3. Fold the seatback down.
Repeat the steps to fold the other seatback, if desired.