Toyota Camry: Fuse layout and amperage ratings
■ Engine compartment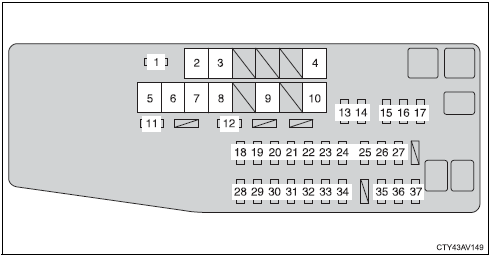 Fuse block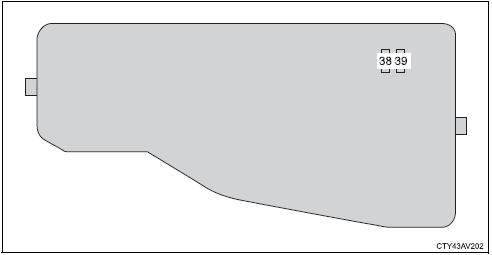 Fuse block on the back of the cover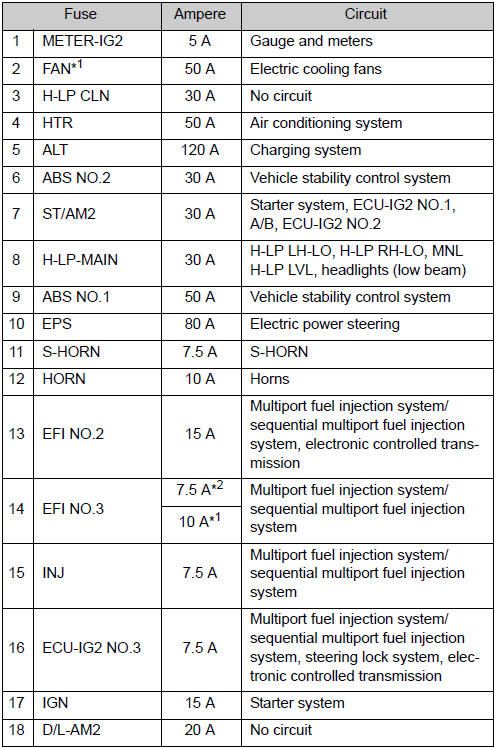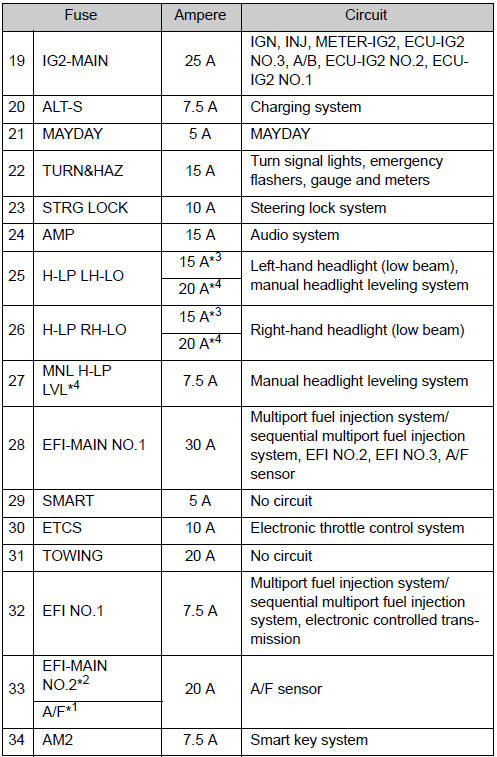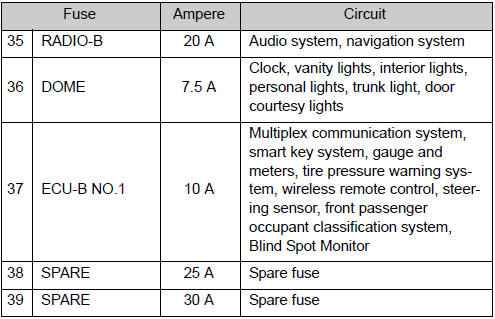 *1: 3.5 L V6 (2GR-FE) engine
*2: 2.5 L 4-cylinder (2AR-FE) engine
*3: Vehicles with halogen headlight
*4: Vehicles with discharge headlight
■ Under the instrument panel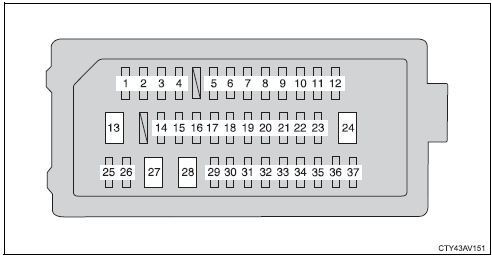 Under the instrument panel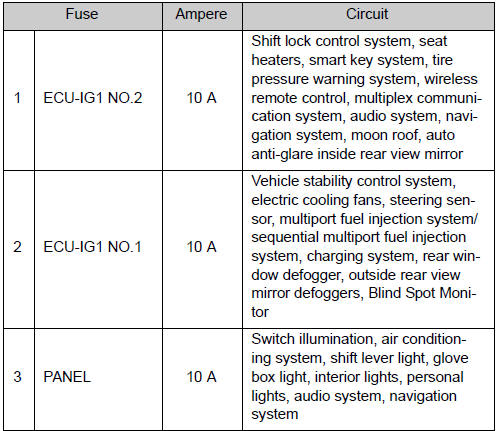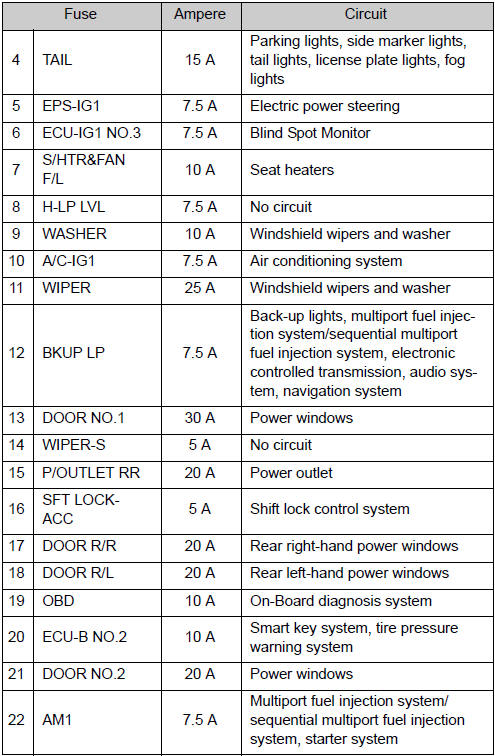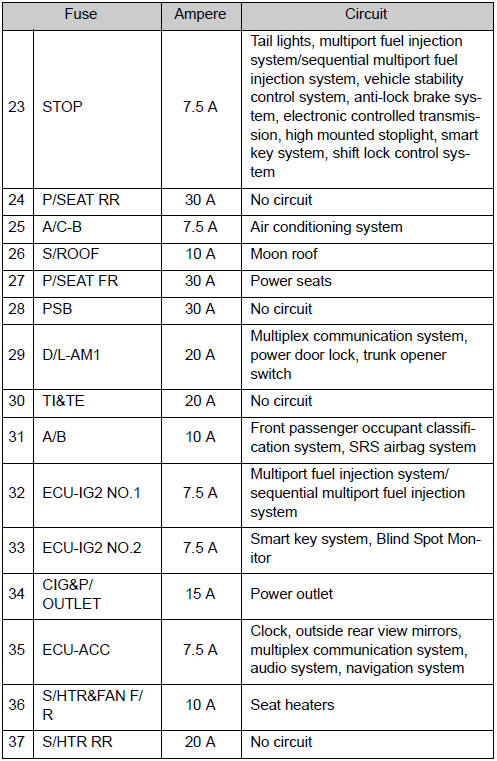 ■After a fuse is replaced
●If the lights do not turn on even after the fuse has been replaced, a bulb may need replacement.
●If the replaced fuse blows again, have the vehicle inspected by your Toyota dealer.
■If there is an overload in a circuit
The fuses are designed to blow, protecting the wiring harness from damage.
■When replacing light bulbs
Toyota recommends that you use genuine Toyota products designed for this vehicle. Because certain bulbs are connected to circuits designed to prevent overload, non-genuine parts or parts not designed for this vehicle may be unusable.
CAUTION
■To prevent system breakdowns and vehicle fire
Observe the following precautions.
Failure to do so may cause damage, and possibly a fire or injury.
●Never use a fuse of a higher amperage rating than that indicated, or use any other object in place of a fuse.
●Always use a genuine Toyota fuse or equivalent.
Never replace a fuse with a wire, even as a temporary fix.
This can cause extensive damage or even fire.
●Do not modify the fuses or fuse boxes.
NOTICE
■Before replacing fuses
Have the cause of electrical overload determined and repaired by your Toyota dealer as soon as possible.