BMW 5 Series: Hood
Opening the hood

Working in the engine compartment
Never attempt to perform any service or repair operations on your vehicle without the necessary professional technical training.
If you are unfamiliar with the statutory guidelines, have any work on the vehicle performed only by a service center.
If this work is not carried out properly, there is the danger of subsequent damage and related safety hazards.◀

Never reach into the engine compartment
Never reach into the intermediate spaces or gaps in the engine compartment. Otherwise, there is risk of injury, e.g. from rotating or hot parts.◀
1. Pull the lever.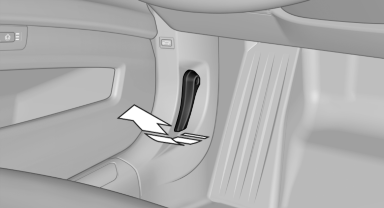 2. Press the release handle and open the hood.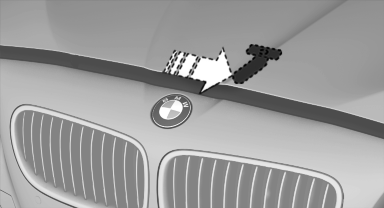 3. Be careful of protruding parts on the hood.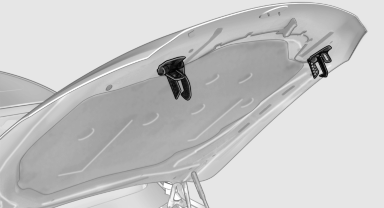 Danger of injury when the hood is open
There is a danger of injury from protruding parts when the hood is open.◀
Closing the hood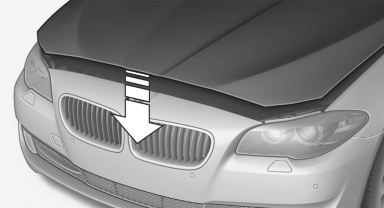 Let the hood drop from a height of approx. 16 in/ 40 cm and push down on it to lock it fully.
The hood must audibly engage on both sides.

Hood open when driving
If you see any signs that the hood is not completely closed while driving, pull over immediately and close it securely.◀

Danger of pinching
Make sure that the closing path of the hood is clear; otherwise, injuries may result.◀