Ford Fusion: Manual climate control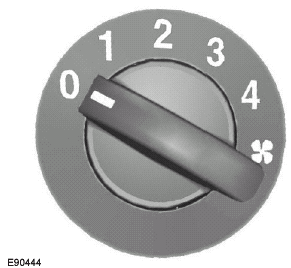 BlowerOff A
Note: If you switch the blower off, thewindscreen may mist up.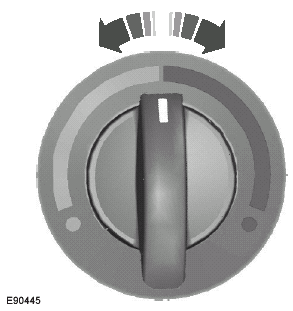 Temperature control
Cold BlueWarm Red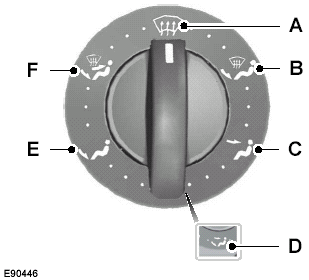 Air distribution controlWindscreen AFootwell and windscreen BFace level CFace level and footwell DFootwell EFace level, windscreen and footwell F
You can set the air distribution control toany position between the symbols.
A small amount of air is always directedtowards the windscreen.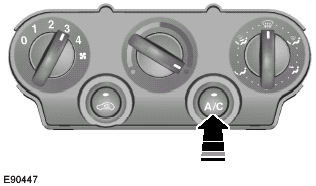 Defrosting and demisting the windscreen
If necessary, switch the heated windowson. See Heated windows andmirrors.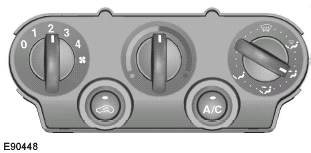 Ventilation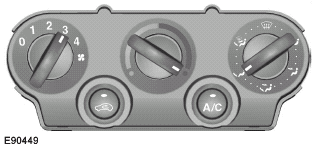 Heating the interior quickly

Switching the air conditioning on and off
If you turn the blower off, the airconditioning will turn off. When you turnthe blower on again, the air conditioningwill come on automatically.

Recirculated air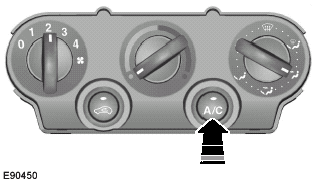 Cooling with outside air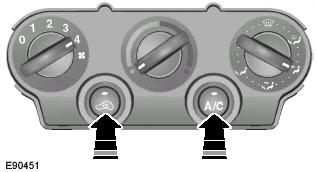 Cooling the interior quickly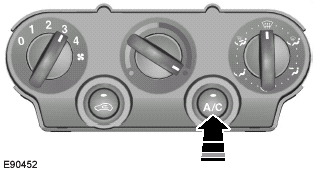 Reducing interior air humidity