BMW 5 Series: Pedestrian detection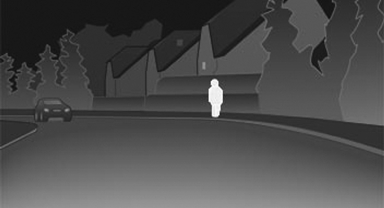 The pedestrian detection and warning system only operates in darkness and only when a heat image is displayed.
Warm objects that are similar in shape to human beings are detected by the system.
People detected by the system are displayed with a slight yellow hue.
Under good ambient conditions, the pedestrian detection system operates within a range of approx.
50 ft/15 m to approx. 330 ft/100 m.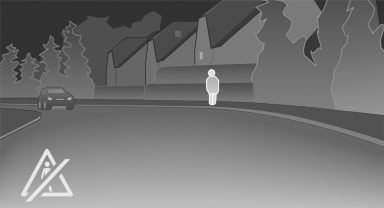 Environmental influences can limit the availability of pedestrian detection.
If pedestrian detection is not available, a symbol is displayed in the heat image.
This symbol disappears when the function becomes available again.