Buick LaCrosse: Rear Vision Camera Location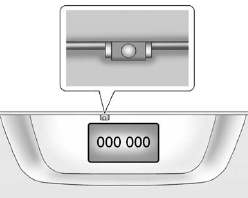 The camera is located above the license plate.
The area displayed by the camera is limited. It does not display objects that are close to either corner or under the bumper and can vary depending on vehicle orientation or road conditions. The distance of the image that appears on the screen is different from the actual distance.
The following illustration shows the field of view that the camera provides.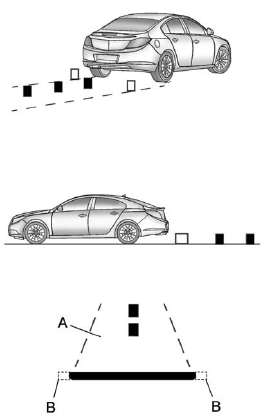 A. View displayed by the camera.
B. Corner of the rear bumper.