BMW 5 Series: Remote control
In the center armrest in the rear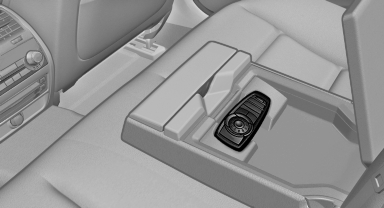 Storage is possible in a horizontal position in the center armrest.
Menu navigation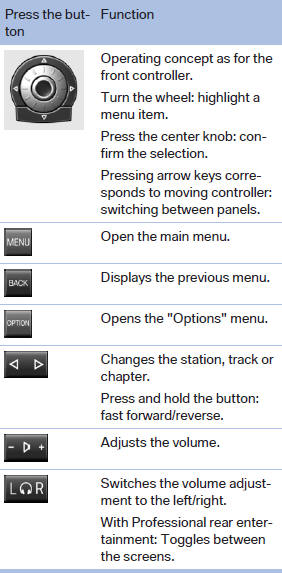 The transmission time of the remote control is limited by law. To execute a function again, press or turn the required button again.
Replacing the batteries

No rechargeable batteries
Do not use rechargeable batteries, as damage may result from the substances in the batteries.◀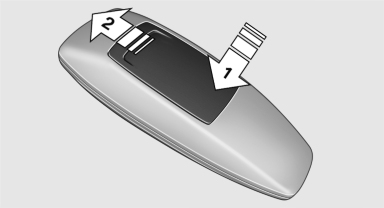 1. Remove the cover. Press on the cover, arrow
1, and push forward, arrow 2.
2. Insert batteries of the same type.
3. Close the cover.

Take the used battery to a recycling center or to your service center.