BMW 5 Series: Replacing the battery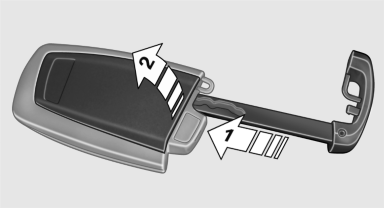 Replacing the battery
1. Take the integrated key out of the remote control.
2. Push in the catch with the key, arrow 1.
3. Remove the cover of the battery compartment; see arrow 2.
4. Insert a battery of the same type with the positive side facing upwards.
5. Press the cover closed.

Take the used battery to a recycling center or to your service center.