BMW 5 Series: Selecting menu items
Menu items shown in white can be selected.
1. Turn the controller until the desired menu item is highlighted.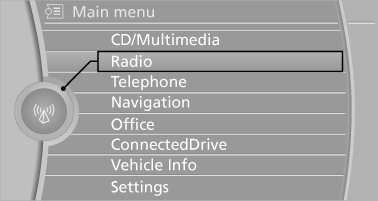 2. Press the controller.
Menu items in the Owner's Manual
In the Owner's Manual, menu items that can be selected are set in quotation marks, e.g., "Settings".