Buick LaCrosse: Starting the Vehicle with a Low Transmitter Battery
If the transmitter battery is weak, the DIC may display NO REMOTE DETECTED when you try to start the vehicle. The REPLACE BATTERY IN REMOTE KEY message may also be displayed at this time.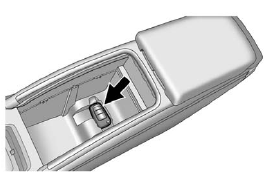 To start the vehicle:
1. Remove the cupholder from the center console storage area.
2. Place the transmitter in the transmitter pocket with the buttons facing up.
3. With the vehicle in P (Park) or N (Neutral), press the brake pedal and the START/STOP button. See Starting the Engine for additional information about the vehicle's keyless ignition with pushbutton start.
Replace the transmitter battery as soon as possible.