BMW 5 Series: The concept
The system issues a two-phase warning of a danger of collision at speeds above approx.
10 mph/15 km/h. The time of these warnings may vary depending on the current driving situation.
The collision warning is available even if cruise control has been deactivated.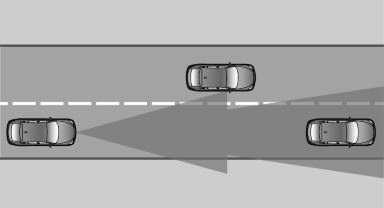 It responds to stationary or moving objects that are within the detection range of the radar system.
When the vehicle is intentionally brought into contact with a vehicle, the collision warning is delayed to avoid false warnings.