BMW 5 Series: Ultrasound sensors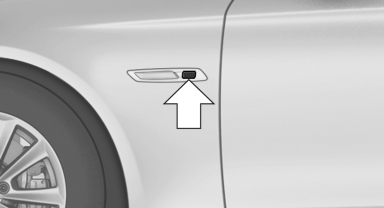 The ultrasounds sensors used to measure parking spaces are located in the side turn signals.
To ensure full operability:
▷ Keep the sensors clean and free of ice.
▷ When using high-pressure washers, do not spray the sensors for long periods and maintain a distance of at least 12 in/30 cm.