BMW 5 Series: Washer fluid reservoir
Adding washer fluid
Only add washer fluid when the engine is cool, and then close the cover completely to avoid contact between the washer fluid and hot engine parts.
Otherwise, there is the danger of fire and a risk to personal safety if the fluid is spilled.◀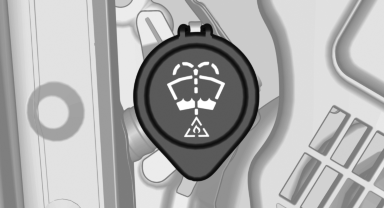 All washer nozzles are supplied from one reservoir.
Fill with water and – if required – with a washer antifreeze, according to the manufacturer's recommendations.
Mix the washer fluid before adding to maintain the correct mixing ratio.