Ford Fusion: Engine oil check
CAUTION:
Do not use oil additives or otherengine treatments. Under certainconditions, they could damage theengine.
Note: The oil consumption of newengines reaches its normal level afterapproximately 5 000 kilometres (3 000miles).
Checking the oil level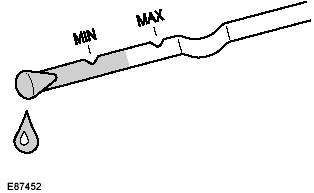 1.25L, 1.4L and 1.6L Duratec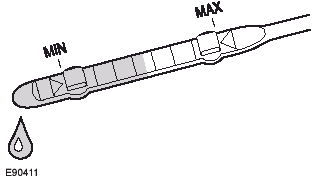 1.4L Duratorq-TDCi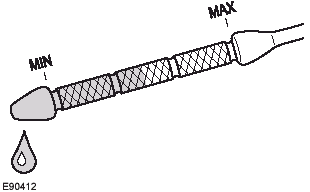 1.6L Duratorq-TDCi
Note: Check the oil level before startingthe engine.
Note: Make sure the vehicle is on levelground.
Note: Oil expands when it is hot. The levelmay therefore extend a few millimetresbeyond the MAX mark.
Remove the dipstick and wipe it with aclean, lint free cloth. Replace the dipstickand remove it again to check the oil level.
Make sure that the oil level is between theMIN and the MAX marks. If it is, you donot need to top up. If it is at the MINmark, top up immediately.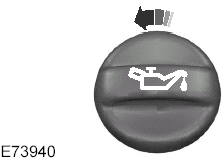 Topping up the oil
WARNING:
Do not remove the oil filler cap whenthe engine is running.
Remove the oil filler cap.
WARNING:
Do not top up further than the MAXmark.
Top up with oil that meets the Fordspecification. See Technicalspecifications.
Replace the oil filler cap. Turn it until youfeel a strong resistance.