Ford Fusion: Front fog lamps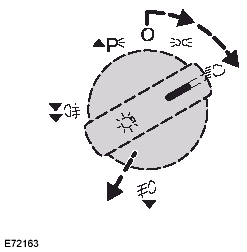 Front fog lamps
Note: It is not possible to switch on thefront fog lamps when the lighting switchis set to AUTO. To switch on the front foglamps, switch off the autolamps feature.
Switch on the headlamps 1 and pull outthe control switch one position 2.
The front fog lamps should be used onlywhen visibility is considerably restrictedby fog, snow or rain.