Ford Fusion: Interior lamps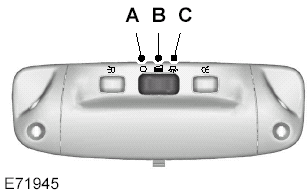 Courtesy lampOff ADoor contact BOn C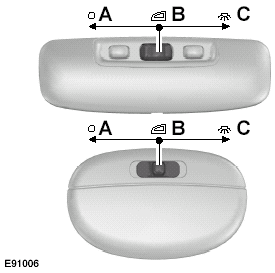 Off ADoor contact BOn C
If you set the switch to position B, thecourtesy lamp will come on when youunlock or open a door or the tailgate. Ifyou leave a door open with the ignitionswitch off, the courtesy lamp will go offautomatically after some time to preventthe vehicle battery from discharging. Toswitch it back on, switch on the ignitionfor a short time.
The courtesy lamp will also come on whenyou switch off the ignition. It will go offautomatically after a short time or whenyou start or restart the engine.
If you set the switch to position C with theignition switch off, the courtesy lamp willcome on. It will go off automatically aftera short time to prevent the vehicle batteryfrom discharging. To switch it back on,switch on the ignition for a short time.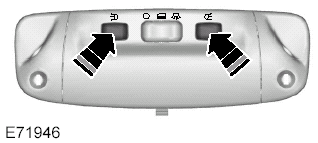 Reading lamps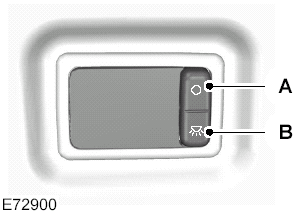 Off AOn B