Ford Fusion: Removing a headlamp
1. Open the bonnet. See Opening andclosing the bonnet.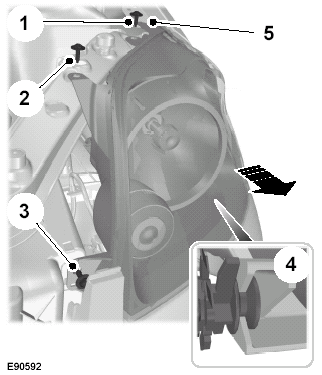 2. Remove the screws.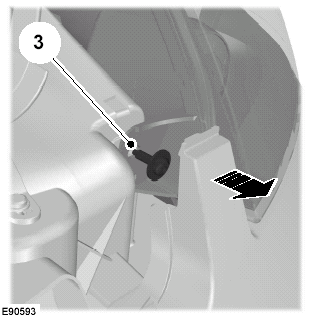 CAUTION:
Do not pull the bumper more than 10mm from its original position.
3. Carefully pull the bumper towards thefront of the vehicle and remove thescrew.
4. Disconnect the electrical connectorand remove the headlamp.
CAUTION:
When fitting the headlamp, take carenot to damage the locating points.
Note: When fitting the headlamp, makesure that you fully engage the headlampin the fixing points.