BMW 5 Series: Ski bag
Capacity
The ski bag can be used to transport up to four pairs of skis with a length of up to 6 ft/2.10 m or, depending on the binding, up to two snowboards with a length of up to 5 ft/1.60 m.
Preparing and loading the ski bag
1. Fold open the center armrest on the inside.
2. Open the inside cover and cargo area by pressing the button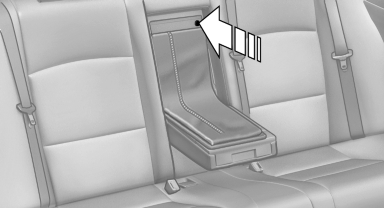 3. Lay out the ski bag.
4. Load the ski bag. If necessary, wrap the sharp edges of the skis
5. Insert the tongue plate into the belt buckle.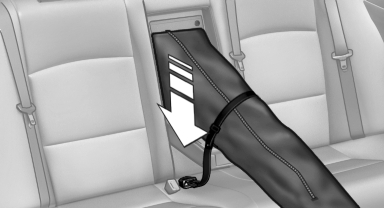 6. Tighten the retaining strap.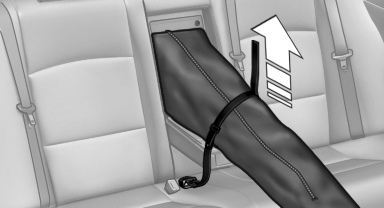 Securing the ski bag Secure the ski bag by tightening the retaining strap; otherwise, the contents could present a source of danger to the passengers, for example during braking or evasive maneuvers.◀
Removing the ski bag
The ski bag can be removed entirely, e.g., to dry quickly or to use other inserts.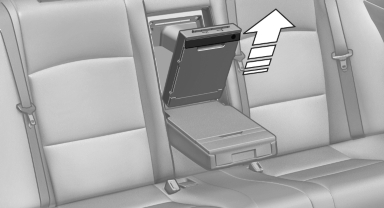 1. Pull the handle forward and lift the ski bag out.
2. Close the cover in the cargo area.
More information on the various inserts available can be obtained from your service center.